Making A Difference In Cebu
Serve On volunteers have hit the ground running in their bid to improve local resilience on the disaster-prone Philippines island of Cebu.
Less than a week after deploying to Manduae City, a suburb of the island's capital, our team has already trained 18 students from the local Emergency Response Unit Foundation in valuable Urban Search And Rescue techniques, such as casualty extraction.
They have also coached them in fire behaviour and in dealing with casualties involved in road traffic collisions, with two more courses planned over the next week as part of the joint mission with Team Rubicon UK and Dentaid. Helen Littlejohn writes.
The location of the Philippines on a major fault line means that the country's many islands suffer some of the world's worst natural disasters such as flooding, volcanoes and earthquakes and, with one fifth of the local population living below the poverty line, they are not always well-equipped to deal with the consequences.
That is why Serve On's expertise is so welcome.
Earthquakes are a real threat to everyday life on Cebu, so emergency drills are an essential part of education for the local children to prepare their response to any sign of a quake.
For that reason, 630 students have been taught what to do in the event of shocks, like dropping to the floor, getting under a desk and holding on tight, and they are lessons they can take back to their families.
The Serve On team includes two members of our Rescue Rookies programme who regularly train alongside our volunteers and who have travelled out to the Philippines to assist in the classrooms.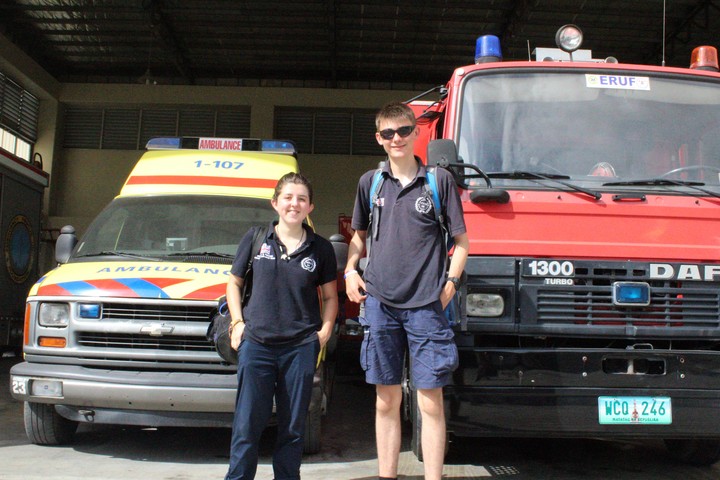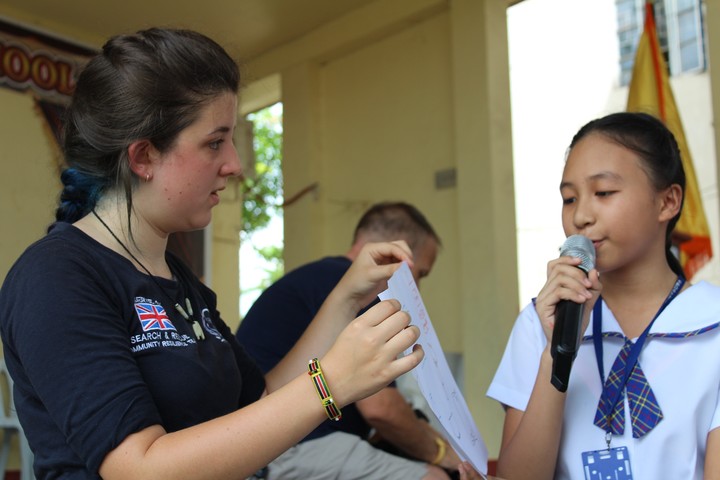 Team lead Craig Elsdon told BBC Radio Wiltshire the efforts of all three charities were much appreciated in Manduae City, especially among the emergency responders, because of the extremes of nature they have to contend with.
He said: "They pretty much have a mixed bag of everything - lots of typhoons, and earthquakes - and we are out here to try to help them with their training so they can deliver a better response.
"The guys and girls that we are training have been fantastic. In fact, the people of the Philippines are brilliant and very welcoming. They are very, very keen to absorb the training and information that we can impart to them."
The joint mission by the three charities has been centred around the Umapad Elementary School in Manduae City which provides education for a group known as 'the scavenger children' who make a living by recycling other people's waste.
Of the 1,400 children who attend Umapad school, around 900 live on the local rubbish dump so their classrooms provide a precious, stable base for them, but some of the rooms house 60 students, making them cramped and hot.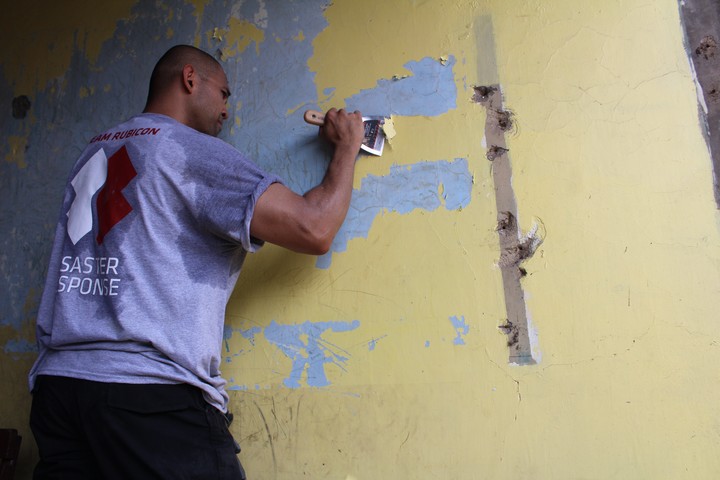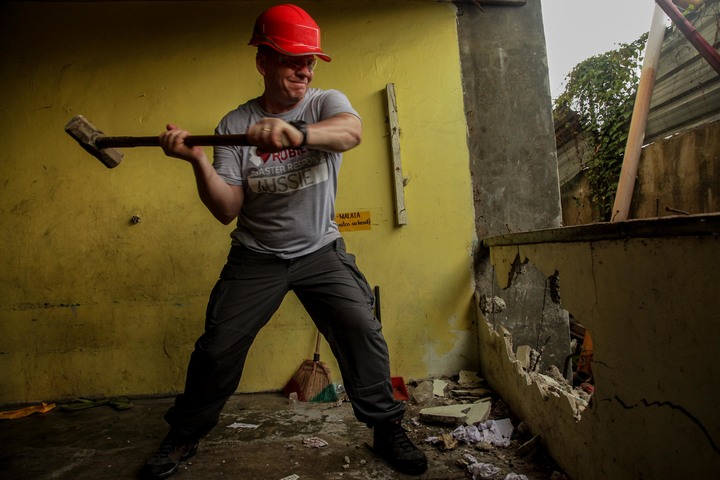 Team Rubicon has worked with local suppliers to knock down existing classrooms to make them more spacious; rebuilding walls, putting in electrics, constructing blackboards and sourcing local re-roofing materials.
Using the school as a base, Dentaid experts have brought smiles to 270 children, training them in oral hygiene and performing 160 extractions in three days.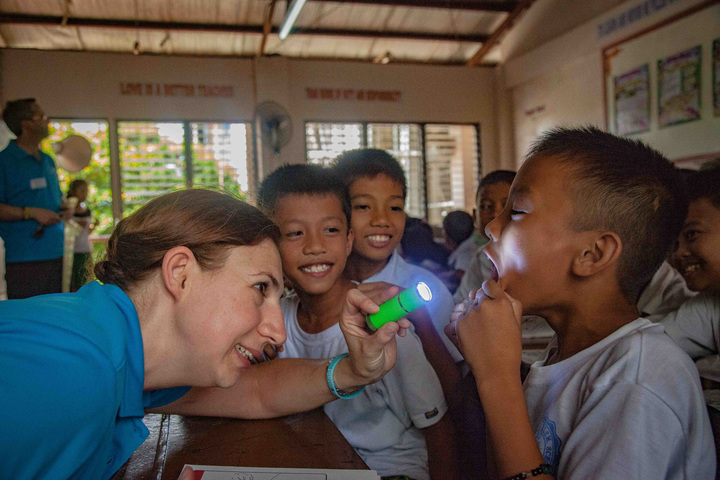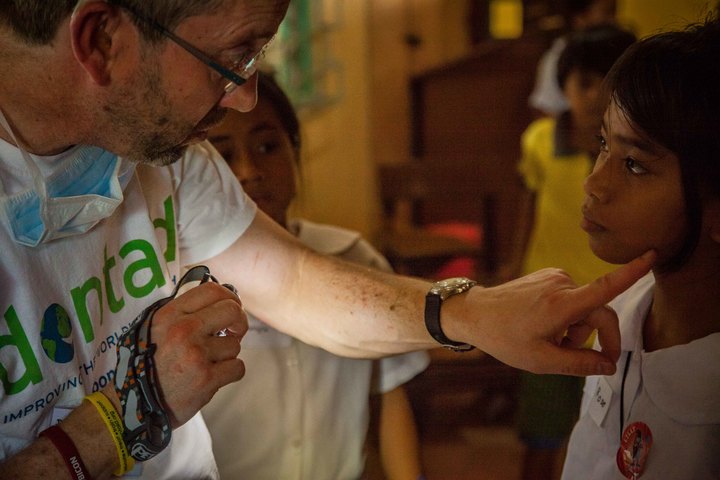 During the course of the rest of the mission, all three charities will continue to treat children and complete the rebuilding of classrooms whilst building relationships and forging links with the local population and government officials to identify other schools in the area which need assistance.
We wish them all the best for the rest of their deployment. Watch this space for further updates.